We are looking for test persons!
Vores produkter testes af almindelige forbrugere, ligesom dig selv. Ingen kunstig hud eller dyreforsøg. Derfor søger Leonhard Denmark løbende testpersoner, som vil teste, vise og fortælle om deres oplevelser og resultater med Leonhards produkter.
The registration takes place from time to time as we might be looking for test persons with different needs. Keep an eye on the website or sign up to our news letter where you will be the first to know when we are looking for test persons.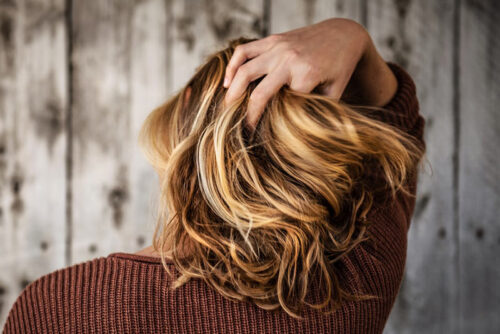 Test persons wanted with dry, itchy or flaky scalp
Leonhard Denmark is looking for you who is suffering from dry, itchy or flaky scalp and want to test our Calming Shampoo for dry, flaky and sensitive scalpIf you are selected, you will receive 1 set consisting of Calming Shampoo and Conditioner for testen. All you have to do is fill out a questionnaire before, during and after using Calming Shampoo and Conditioner as well as taking pictures during the process.
We are looking for you who...
Is suffering from dry, itchy and/or flaky scalp.
Har lyst til at teste Calming Shampoo og Conditioner målrettet dine hovedbundsproblemer, efter anvisningerne på produktet i 4 uger.
Agrees to share your experiences and results through an online questionnaire as well as take pictures of your scalp before, during and after.
Vi søger personer i alle aldre, men er du under 18 år, skal vi have en skriftlig godkendelse fra dine forældre. Bliver du udvalgt, modtager du en mail med spørgsmål til din nuværende hovedbundssituation. Her vil du også skulle oplyse den adresse hvor vi kan sende produkterne til. Vi gør opmærksom på, at hvis du ikke har udfyldt spørgeskemaet indenfor 7 dage efter modtagelsen, kan din plads være gået videre til anden side.
All answers and pictures will be anonymized but can be used on Leonhard's website and materials.
If you are the one we are looking for, please fill in the form underneath